Christmas Eve we went to a party with some good friends of ours. It was at a little cantina. I have never experienced anything like it. The kids were running around very happy and the band played as the ladies danced and danced. Everyone was so happy and that is the way Christmas is supposed to be and the way I want to remember it. It never ceases to amaze me that good friends and good food can make the day. We had birria, frijoles ranchera and fruit. Very simple but oh so delicious. Rogelio and I did not dance as we spent most of the time keeping Coronas out of the reach of my Rogelito. LoL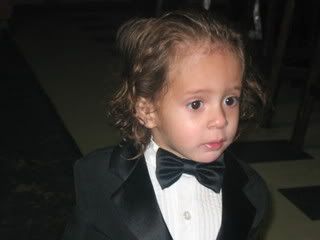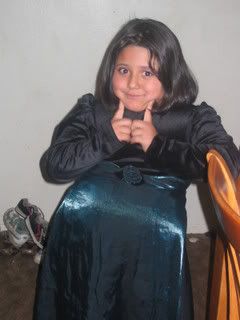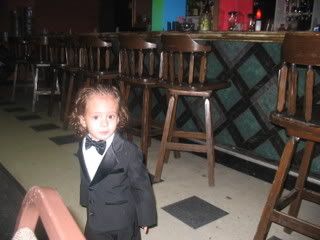 There are the pics of my lil angel and demon.

So Christmas day the kids woke up. I was anxious to see their reaction. Rogelito ran over to his four wheeler and would not give it up. It was a small Christmas but full of love. For dinner we decided not to cook. We braved the snow. (Yes in Colorado for the most part all our Christmas's are white) and drove over to our local chinese food. It was delicious. We had crab legs, coconut shrimp and all the works. Plus no clean up for me. Finally we came home. We curled in front of our xbox 360 and played Viva Pinata Party & Simpsons. Very nice for a change. No drama. No drama for a change..Thank goodness. I only hope it stays that way.